Sal. 26.01.2021 10:30 - 12:00 Uhr
Web-Seminar über GoToMeeting
Value pricing for components and spare parts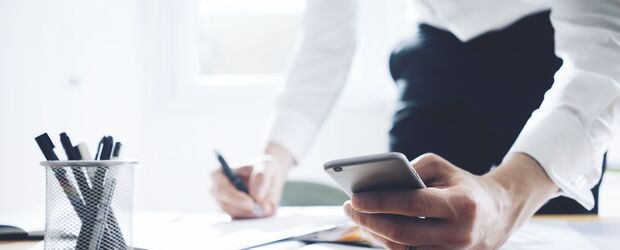 Price management for components and spare parts is becoming an increasingly important topic in mechanical and plant engineering. Gregor Buchwald, Managing Partner at Prof. Roll & Pastuch - Management Consultants has many years of experience in price management for components and spare parts and will give you important practical tips in our web seminar
We are pleased to invite you to our web seminar "Value Pricing for Component and Spare Parts" on Tuesday, January 26, 2021 , from 10:30 am - approximately 12:00 pm
The following points will be explained:
Challenges in the digital age: why professional pricing of spare parts is becoming increasingly important in the digital context

Methods of value-based pricing: Which approaches you can use to decouple pricing from costs and increase margins sustainably

International price differentiation: Which approaches can be used to differentiate and coordinate pricing internationally?

Pricing Software: When does the use of dedicated pricing software pay off and which alternatives exist?

Project example: In only three months to more turnover and profit
Agenda
Welcome and short introduction




Dr. Astrid Engels, VDMA Baden-Wuerttemberg, Stuttgart
Expert input
Value pricing for components and spare parts


Gregor Buchwald, Managing Partner, Prof. Roll & Pastuch

- Management Consultants

Munich

Questions, experiences, discussion
If you have any questions, please note them on the registration form or send them in advance to astrid.engels@vdma.org in advance. The Web-Erfa is exclusively reserved for VDMA member companies and is free of charge.
Two days before the meeting we will send you the technical details of GoToMeeting including a dial-in link.
We are looking forward to meeting you!
Jetzt anmelden!
Sie sind für diese Veranstaltung noch nicht angemeldet.