Sal. 29.09.2020 09:30 - 13:00 Uhr
Forum Holzbau, Hellmuth-Hirth-Straße 7, 73760 Ostfildern, Deutschland
Export control current - deadline 1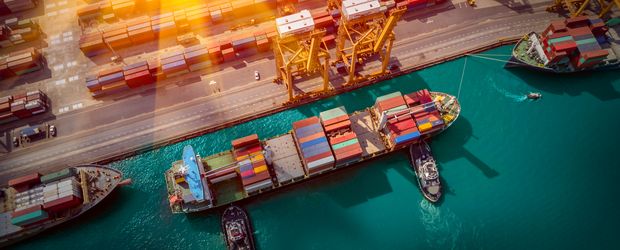 Date 1
In the official assessment of the "reliability of exporters", not only the training but also the further training of employees is taken into account. In order to enable your company to meet this requirement in a qualified manner and at a reasonable cost, the VDMA is offering the experience exchange event "Exportkontrolle aktuell" as a face-to-face event in 2020 as well, free of charge and exclusively for VDMA members.
The focus is on a question and answer session with the participants, on the situation of export control in the company and on the clarification of individual questions. In addition, there will be an overview of the current legal situation and, if anything arises in the short term, of current developments in politics. If time permits and the topic was not already covered during the first round of questions, a second round of questions is planned on the implementation of the dual-use goods list in the company.
We look forward to your coming and to an open and informative exchange.
Due to the current distance regulations, participation is limited. Therefore we ask for a maximum of one representative per company to participate
Agenda
TOP 1 Greetings
Dr. Astrid Engels, VDMA Baden-Württemberg
TOP 2 Export control - Where does the company stand, what are the questions?
Field reports from the participants
TOP3 Current situation "export control": legal situation, policy
Short report of the VDMA
TOP 4 Implementation of export controls in accordance with the Dual-Use Goods List in the company - current practice
Field reports from the participants
TOP 5 Further topics
Speaker
RA Klaus Friedrich, VDMA Foreign Trade
Note on further dates:

A further exchange of experience "Exportkontrolle aktuell" will take place in Denzlingen in the morning of 01.12.2020. On this date in combination with the Erfa "Customs - current developments" (in the afternoon).
Registration is possible from September
Notes on registration
Jetzt anmelden!
Sie sind für diese Veranstaltung noch nicht angemeldet.