lun.. 28.09.2020 13:30 - 15:30 hrs.
Web-Erfa
Individual products for cost-sensitive customers - unerring development with Frugal Engineering -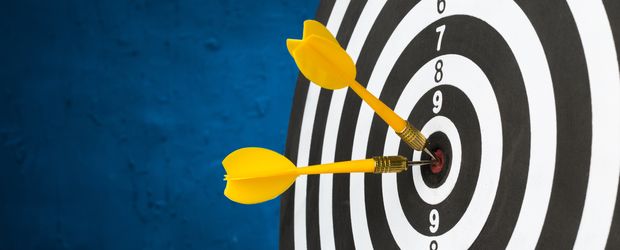 Nobody likes to pay for features that are not needed. At the same time, nobody wants to do without quality. As the saying goes: 'Buy cheap and you buy twice!'
Dies ist der Ansatzpunkt für Frugal Engineering. Idealerweise sollen die Anforderungen der Kunden und die regionalen Bedürfnisse der Zielmärkte während der Entwicklung exakt erfüllt werden - aber nicht übererfüllt. Dafür sollen die Produkte dann auch deutlich günstiger bereitgestellt werden als qualitativ vergleichbare Lösungen mit umfangreicheren Funktionen. Das Ziel ist also, bei höchster Qualität, so viel Funktionalität wie nötig, so erschwinglich wie möglich anzubieten, passgenau für die jeweilige Zielgruppe.
Die Veranstaltung erläutert, was Frugal Engineering ist und veranschaulicht anhand typischer Beispiele, sowohl aus Schwellen- wie auch aus High-Tech-Ländern, welche Methoden, Geschäftsmodelle und Erfolgsfaktoren existieren. Weiterhin können Sie in einer interaktiven Übung selbst testen, was es bedeutet, ein frugales Produkt zu entwickeln.
Im Praxisbericht von ESTA Apparatebau GmbH & Co. KG erhalten Sie einen detaillierten Einblick in die Hintergründe, Motivation und Erfahrungen bei der Einführung frugaler Innovationen im Unternehmen und einen Ausblick auf die nächsten Schritte der Implementierung.
Abschließend haben Sie die Möglichkeit, Ihre Erfahrungen und Gedanken mit den Fachkollegen aus den anderen Mitgliedsunternehmen sowie den Referenten auszutauschen.

Web-Erfa:
Individuelle Produkte für kostensensitive Kunden
- Treffsicher entwickeln mit Frugal Engineering -
Wann und Wo?
Montag, 28. September 2020 von 13:30 - 15:30 Uhr
Die Veranstaltung findet über GoToMeeting statt
Agenda:
Begrüßung und kurze Vorstellungsrunde
Jochen Eichert (VDMA Baden-Württemberg)
Einführung in Frugal Engineering
Liza Wohlfart (Fraunhofer IAO) und Kevin Klöpfer (Fraunhofer IPA)
Interaktive Übung
Liza Wohlfart (Fraunhofer IAO)
Aus der Praxis: Design Thinking - ein guter Start für frugale Innovationen
Philipp Raunitschke (ESTA Apparatebau GmbH & Co. KG)
Kurzvorstellung - Zentrum für Frugale Produkte und Produktionssysteme
Kevin Klöpfer (Fraunhofer IPA)
Austausch und Diskussion
Alle Teilnehmer
Hinweise zur Anmeldung

Bitte melden Sie sich über den Anmeldebutton zum Web-Erfa an. Fragen oder spezielle Themen können gerne bei der Anmeldung vermerkt werden. Die Veranstaltung ist kostenfrei und ausschließlich VDMA Mitgliedsfirmen vorbehalten.
Bitte beachten Sie, dass die Teilnehmerzahl begrenzt ist. Bitte geben Sie uns ebenso Bescheid, falls Sie trotz erfolgter Anmeldung verhindert sind.
Zwei Tage vor dem Termin senden wir Ihnen die technischen Einzelheiten zu GoToMeeting inklusive eines Einwahllink zu.


Information zur Datenverarbeitung:
Wir speichern und verarbeiten Ihre zuvor angegebenen personenbezogenen Daten zur Anmeldung und Durchführung der Veranstaltung. Dies schließt ein, dass bei der Veranstaltung zur Dokumentation der Teilnahme eine Teilnehmerliste ausliegt, auf der Ihr Name und die Firma, für die Sie tätig sind, aufgeführt sind. Eine weitere Weitergabe Ihrer Daten an Dritte (etwa Dozenten oder Mitveranstalter) erfolgt nur, soweit es zur ordnungsgemäßen Veranstaltungsdurchführung erforderlich ist.
Sie haben das Recht, aus Gründen, die sich aus Ihrer besonderen Situation ergeben, jederzeit der Datenverarbeitung zu widersprechen.
Wenn Sie hierzu Fragen haben oder der Datenverarbeitung widersprechen, wenden Sie sich bitte an Patricia Assenza, patricia.assenza@vdma.org, 0711 2280115.
Zu weitergehenden Informationen, insbesondere zu Ihren individuellen Rechten sowie allgemeinen Angaben zum Umgang mit Ihren personenbezogenen Daten bei uns, können Sie sich unter www.vdma.org/datenschutz informieren.
Sign up now!
You are not signed up for this event yet.