mar.. 03.09.2019 10:00 - 15:30 Uhr
VDMA Frankfurt, Raum 4
VDMA Sales Manager Meeting Water and Wastewater Technology - Focus Russia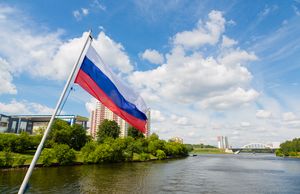 The Russian market for water and sewage technology - how to work it? Information, field reports, discussions and exchange of experiences on 3 September will provide assistance.
On 3 September 2019, the first Sales Manager Meeting on Water and Wastewater Technology will take place at the VDMA in Frankfurt. We invite participants from water and wastewater engineering companies to a meeting. The main topic of the meeting will be the Russian market, which was still the most important target market for German suppliers of water and wastewater technology in 2013, but is now probably more difficult to develop. Which strategic factors are important for business success and which technical regulations should be observed in order to ensure smooth access to the Russian market will be shown in the information offer "In 60 minutes once Russia and back" of the VDMA departments Foreign Trade as well as Technology, Environment, Sustainability. In addition, experience reports from companies and the VDMA office in Russia form the basis for the discussion and exchange of experience to which we invite you. The event is free of charge for VDMA members and is aimed at managing directors, sales and regional sales managers as well as project and marketing managers. Guests can participate up to three times upon request, after which membership is expected.
Dateianhänge
Jetzt anmelden!
Sie sind für diese Veranstaltung noch nicht angemeldet.