lun.. 02.09.2019 11:00 - 17:00 Uhr
VDMA Frankfurt, Lyoner Straße 18, 60528 Frankfurt am Main
Discover Uzbekistan - Market Opportunities on the Silk Road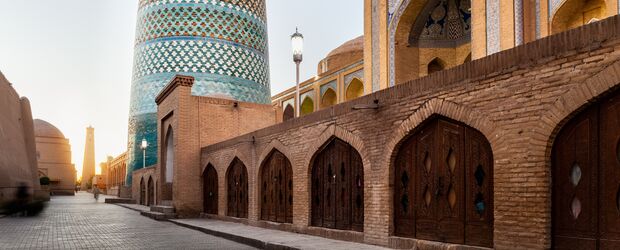 Uzbekistan is currently the shooting star of Central Asia. President Mirsiyoyev is driving forward the opening of the economy with energetic reforms and promoting investment in the Uzbek market. But what's the point of the hype?

At the VDMA Info Day "Discover Uzbekistan - Business Opportunities on the Silk Road" on 2 September, the most important topics for Uzbekistan newcomers will be highlighted.

Find out about the opportunities and risks of the Uzbek market, get to know the legal framework and the financial market. Benefit from the experience of the VDMA members on site.

The info day takes place in cooperation with the IHK Frankfurt.
You can download the infoday program here.
Dateianhänge
Jetzt anmelden!
Sie sind für diese Veranstaltung noch nicht angemeldet.