mar. 25.06.2019 10:00 - 13:00 hrs.
Augsburg
Exchange of experiences "Italy - Potentials for German Mechanical Engineering" on 25 June 2019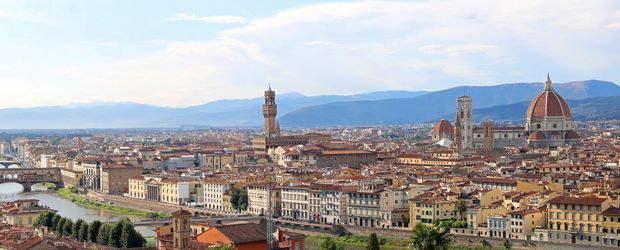 The next exchange of experiences "Italy - Potentials for German Mechanical Engineering" will take place on 25.06.2019 from 10.00 a.m. to 1.00 p.m. in Augsburg.
Italy has traditionally been an important partner for German mechanical engineering. With deliveries of machinery and equipment amounting to almost 8.4 billion euros in 2018, Italy is one of the most important export markets for Germany. In Bavaria, Italy ranks 4th among the most important export markets in mechanical engineering (2017). The medium-size companies are also responsible for industrial production in Italy, so that German companies can cooperate with the same partners. German mechanical engineers feel "comfortable" on the Italian market and are on site with sales, service, assembly and production.
Almost all segments of the Italian industry have developed positively in recent years, but the losses from the crisis years are still noticeable. Due to the relatively high age of the machinery stock and the growing demand for new technologies, there is an urgent need for modernization. The state supports Italian companies, for example, with investment incentives from the "Industria 4.0" programme. In 2019, the program will enable so-called "mega" depreciation of up to 270 percent of the acquisition value of new equipment, machines and devices used for the digitization of companies.Due to the investment incentives, small and medium-sized enterprises in particular, which have been somewhat more difficult to motivate to date, are showing increased interest in the topic, are making more investments and are seeking cooperation with foreign companies that already have experience in this area: The right time to position know-how from Germany and products made in Germany on the market.
Downloads
Sign up now!
You are not signed up for this event yet.