Tue. 22.09.2020 10:30 - 11:30 hrs.
Web-Seminar am eigenen Rechner
Web-Seminar: "Dual Study: Success Model in Mechanical Engineering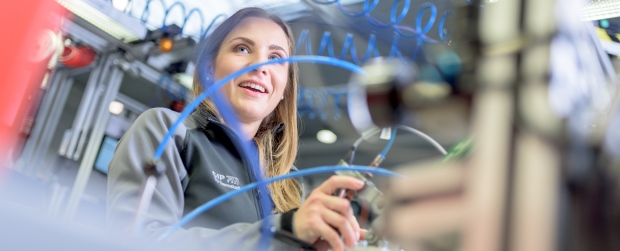 Dual studies are becoming increasingly important in mechanical and plant engineering. A majority of companies already offer a dual study program. For companies, it is an attractive way of attracting junior staff and providing practical training.
But what exactly does the participation of companies in the mechanical and plant engineering sector in the dual study programme look like? Based on a company survey of around 550 member companies, the VDMA is now providing industry-specific figures for the first time.

We cordially invite you to attend the first presentation of the study results.

The study
For what reasons do companies participate in the dual study programme and how widespread is it? Do dual students stay in the companies that offer training after graduation? How satisfied are the companies with the cooperation with universities? And what hurdles do companies that do not yet offer dual studies see?

Dr. Franziska Šeimys, consultant for education policy in the Education Department of the VDMA, will explain these and other questions in detail in the web seminar. We would be pleased to welcome you to the first presentation of the study and the subsequent detailed question and answer session.
Sign up now!
You are not signed up for this event yet.