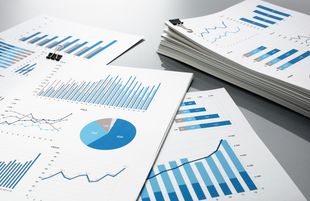 Mechanical engineering NRW: Uncertainties characterise incoming orders
Order intake in February 2019 was down 15 percent. There was a change in domestic demand of -4 percent. International business was down 19 percent on the prior-year level. Orders from the euro zone fell by 32 percent, incoming orders from the non-euro zone by 14 percent.
Show article
07.08.2018
Research incentives – Federal level
Production technology has always constituted an innovative industry that is constantly reinventing itself. That is why it is all the more important for small and medium-sized enterprises (SMEs) to benefit from sponsorship opportunities and take part in research and innovation projects. At a Federal level, there are many sponsorship opportunities to support in-house innovations.
Show article
---
27 July 2018: Registration deadline for delegation trip "NRW goes to Japan 2018", Tokio/Fukushima/Kansai (Japan)

The main emphasis of this delegation trip is smart mobility, Industrie 4.0 and medical technology. The trip takes place from 16 thru 20 October and comprises of business symposia, round tables and company visits that give an insight into Japanese business developments. The trip is being organized by the Ministry of Economic Affairs, Innovation, Digitalization and Energy of the State of North Rhine-Westphalia.
---
27 July 2018: Registration deadline for delegation trip "NRW goes to China 2018", Peking/Nanjing (China)

The delegation trip takes place from 21 thru 24 October and includes business symposia, round tables and company visits. The main focus of the trip are smart mobility, Industrie 4.0 and sustainable development of cities. The trip is being organized by the Ministry of Economic Affairs, Innovation, Digitalization and Energy of the State of North Rhine-Westphalia.
---
26 thru 28 August 2018: Preparatory seminar for the "Fit für das Mexikogeschäft" delegation trip, Bonn

The Mexican government has invited skilled workers and management personnel from companies in Germany to take part in a delegation trip to Mexico. Participants will talk with Mexican experts and business operators on-site about the opportunities and risks Mexico offers as a growth market, and will get to know the general conditions for trade and investment. The trip will be coordinated by the German Society for International Cooperation (Gesellschaft für Internationale Zusammenarbeit, GIZ).
---
29 August 2018: Deadline for registration for SME market and delegation trip of North Rhine-Westphalian companies to Czech Republic

The German-Czech Chamber of Commerce, NRW.International, and the Chamber of Commerce Eastern Westphalia organizes a delegation trip for NRW-companies to the Czech Republic on 10 and 11 October 2018. A special focus of the trip is a SME market, in which the Czech Foreign Chamber of Commerce is organizing individual talks with potential Czech business partners. Deadline for registration is 29 August 2018.
---
11. bis 13. September 2018: Future Industrial Communication, Berlin

The accompanying research of the initiative "5G: Industrial Internet" invites: Service providers, system suppliers and users illustrate the relevance of 5G for industrial communication in a national symposium. Furthermore, experts present the state of the technology and various study cases in a research perspectives event. An internal exchange of the project partners rounds off the event.
---
12 September 2018: Legal protection of Business with The Netherlands, Monchengladbach

The event that is being organized by the Chamber of Commerce Mittlerer Niederrhein covers the differences between the German and Dutch contract law. A collection agency and a bailiff report on claims management with Dutch and international companies.
---
12. und 13. September 2018: E-MOTIVE Expertenforum Elektrische Fahrzeugantriebe, Stuttgart

Mehr als 200 Teilnehmer und Spitzenreferenten aus der Automobil- und Zulieferindustrie, Hersteller Mobiler Arbeitsmaschinen, Produktionsmittellieferanten sowie führenden Forschungsinstituten treffen sich auf dem 10. E-Motive-Kongress zum Austausch über aktuelle Themen, Trends und Schlüsseltechnologien im Bereich elektrischer Fahrzeugantriebe. Die Veranstaltung wird von der Forschungsvereinigung Antriebstechnik e. V. und der Forschungsvereinigung Verbrennungskraftmaschinen e.V. organisiert.
---
16 thru 18 October 2018: IoT Solution World Congress, Barcelona (Spain)

The congress is a leading event in the field of IoT. This year's focus lies on Manufacturing, Energy, Healthcare, Buildings and Infrastructure, Open Industry und Enabling IoT. The event is being organized by FIRA Barcelona./p>
---
20 November 2018: Sales employees, Sales and company formation in France, NRW

The French Foreign Trade Association in Germany (CCFA) offers 12 seminar dates "Recruitment of sales employees, sales and company formation in France", to provide companies with the keys to successfully start in the French market. The dates throughout North Rhine-Westphalia take place in November.