NRW Mechanical Engineering: Order Entry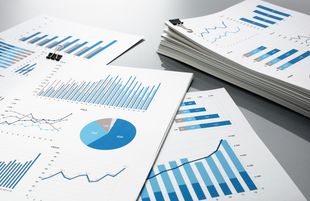 Wenig Bewegung im Auftragseingang
Der Auftragseingang verzeichnete im August 2018 keine Veränderung und blieb auf Vorjahresniveau (+/- 0 Prozent). Bei der Inlandsnachfrage gab es eine Veränderung von -4 Prozent, das Auslandsgeschäft lag bei +2 Prozent im Vergleich zum Vorjahresniveau. Bestellungen aus dem Euro-Raum veränderten sich nicht, Orders aus dem Nicht-Euro-Raum legten um 3 Prozent zu.
Show article
Mechanical Engineering: Data and Facts
Mechanical engineering employee numbers in NRW
19.07.2018 With almost 200,000 employees in about 1,600 businesses, mechanical engineering is the largest industrial employer in North Rhine-Westphalia, generating revenue of EUR 42.6 billion in 2017.
Show article
Klaus Möllemann
NRW-statistics, Lobbying, Economics, Taxes, Corporate Finance & Governance, Purchase, Export Finance Cologne Region