NRW Mechanical Engineering: Order Entry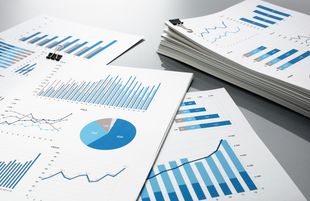 Mechanical engineering NRW: Uncertainties characterise incoming orders
Order intake in February 2019 was down 15 percent. There was a change in domestic demand of -4 percent. International business was down 19 percent on the prior-year level. Orders from the euro zone fell by 32 percent, incoming orders from the non-euro zone by 14 percent.
Show article
Mechanical Engineering: Data and Facts
Sales increase of 1 percent expected
The turnover of the North Rhine-Westphalian mechanical and plant engineering industry last year reached 44.4 billion euros, exceeding the expectations of the VDMA NRW. Sales were 1.8 billion euros higher than in the previous year. For 2019, the association is forecasting nominal sales growth of 1 percent.
Show article
Klaus Möllemann
Lobbying, corp.financing, NRW statistics, Cologne, District Münster district